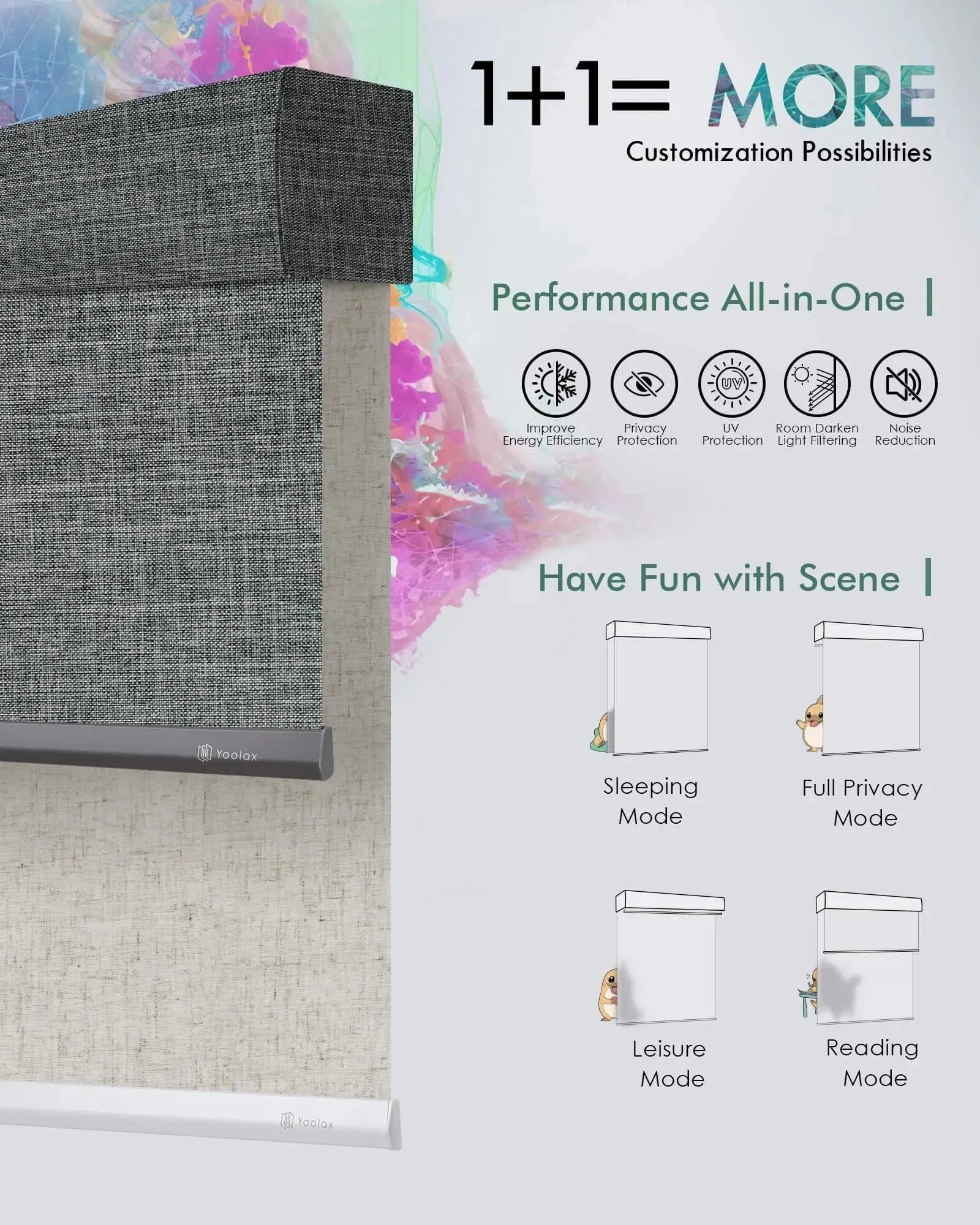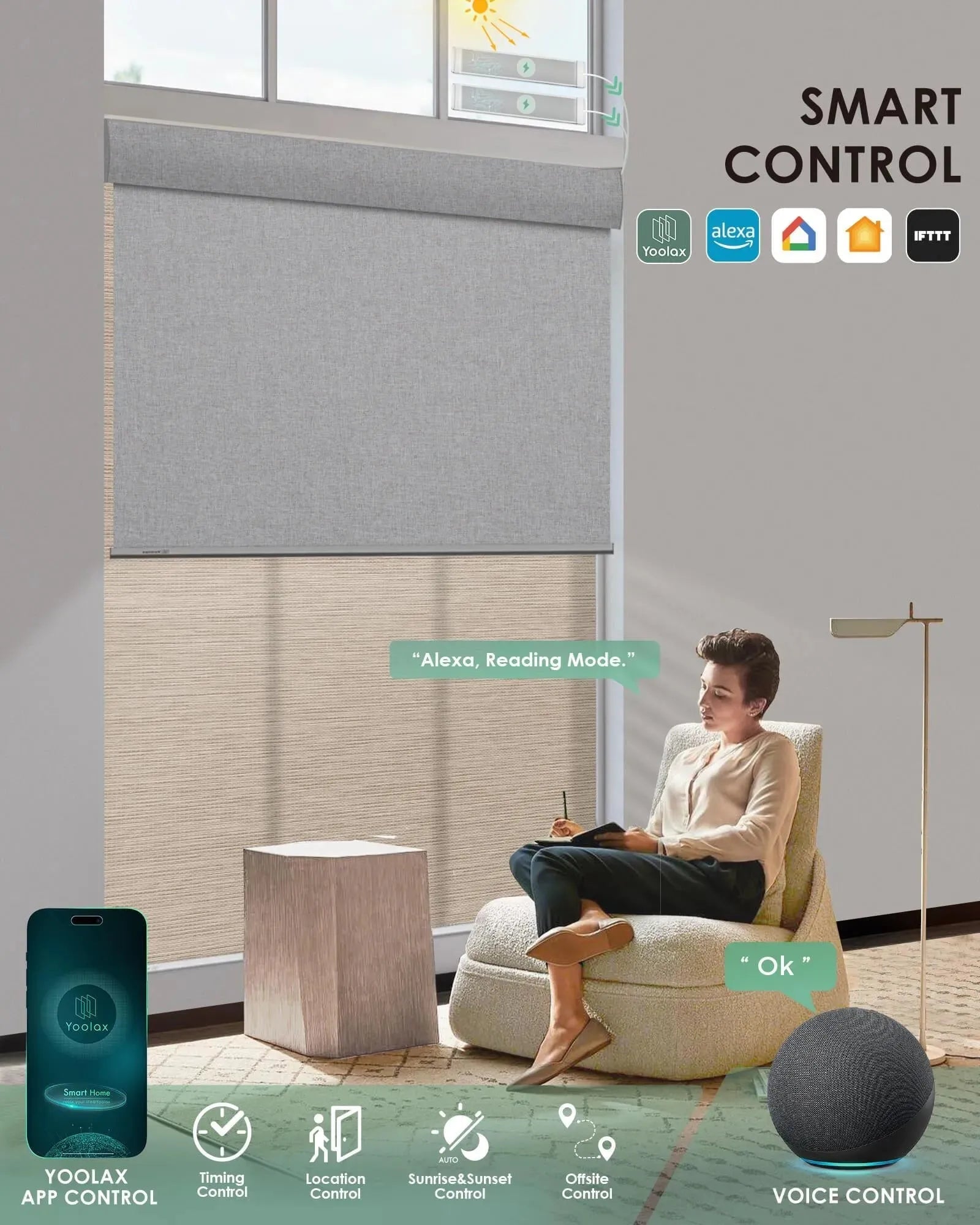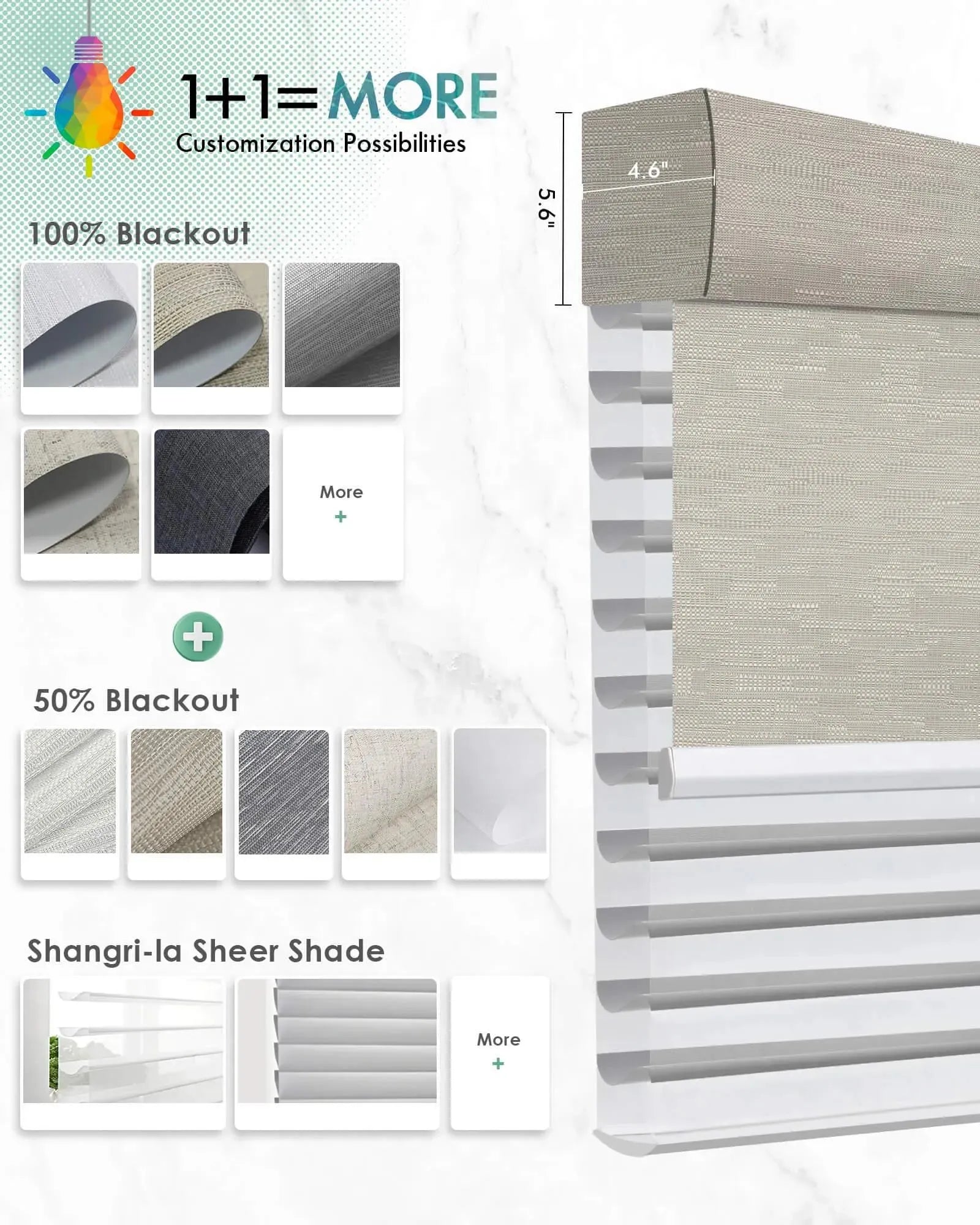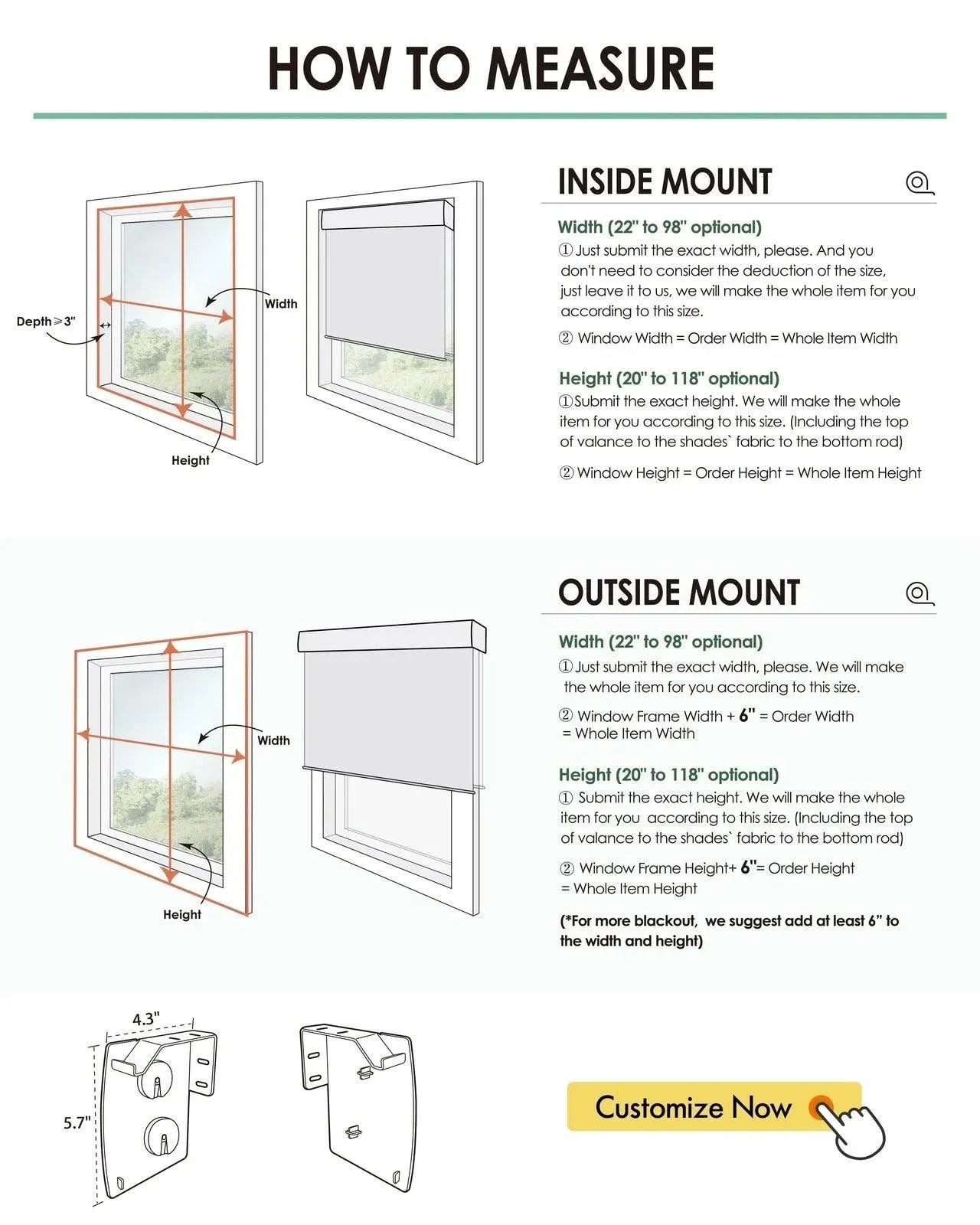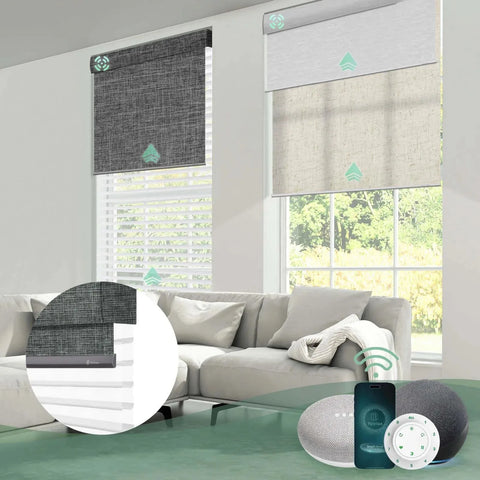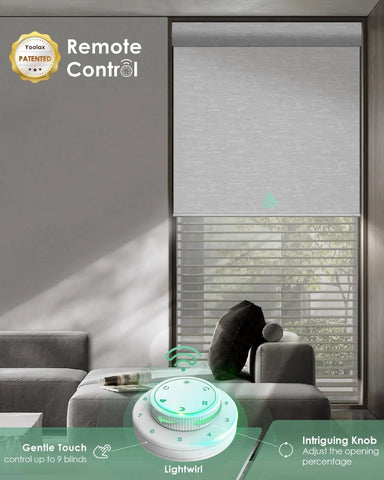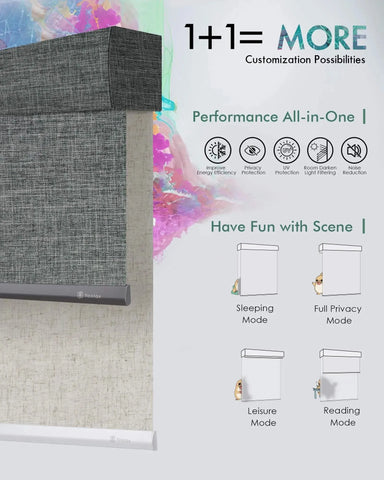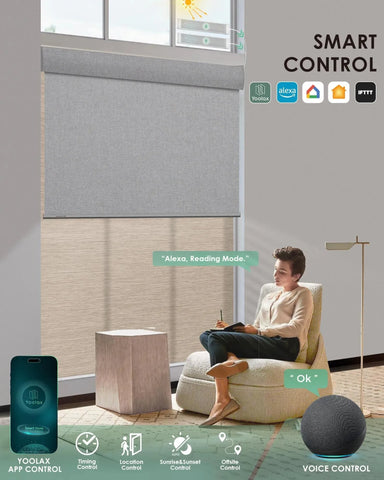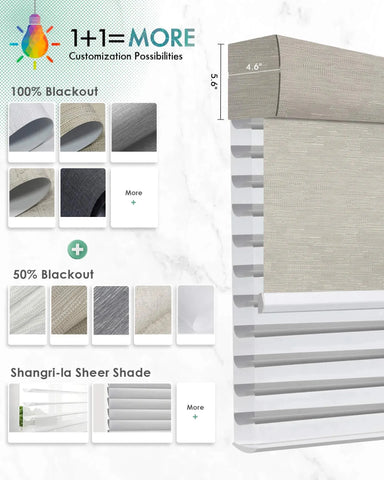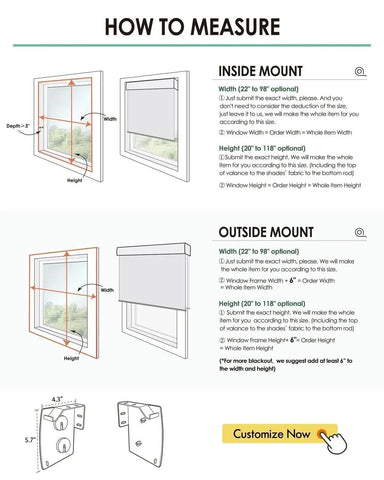 Yoolax Motorized Dual Roller Shades
Free Shipping
Free standard shipping for all shades
Delivery expected within 10 working days
2 Years Warranty
Get a 2-year warranty on motors and controls for all shades
Extendable to lifetime
Customization Services
Provide complete personalization and size customization
【Customize your style】: Explore our wide range of fabric options for front and back shades, and embark on a fulfilling DIY project that allows you to experience the joy of completing it on your own. With a feather duster or dishcloth towel you can clean the shade easily. Thanks to the wireless design it is also safe for your children and pets. Install them in the living room, dining room, bedroom and etc. Fully enjoy the benefits of the shades in different areas of your home.
【Performance all-in-one】: Yoolax Motorized Dual Roller Shades offer flexible options for shading and light filtering. You can lower the half-blind roller blinds to enjoy mild sunshine while keeping the full-blind roller blinds closed. For complete privacy and to block out heat and light from outside, you can drop the full blackout roller blinds. The shades provide various possibilities to suit your needs.
【Smart Motor & Control】:Rechargeable Bluetooth Motor: Directly connect to Yoolax Home App. No Smart Bridge is needed. ·Rechargeable Zigbee Motor: Directly connect to five models of Alexa.(Echo Plus 2nd Gen, Echo Show 2nd Gen, Echo Studio, Echo Show 10, Echo 4th Gen). ·Yoolax Lightwirl Remote Control is compatible with Bluetooth motor, Zigbee motor, and Homekit motor. It can control up to 9 channels. Functions like adjustment of opening percentage or group control are also available.
【Customization】: Customizable Width: 24"-98" Customizable Height: up to 118"/98" Please follow the instruction for measurement when making an order. If you have any questions, feel free to contact us at any time.
【Accessories】: Our valance comes with a default fabric wrap that complements the front layer of the shade. For the bottom rod, you can choose between Yoolax Sleek Alloy Bar in white or grey, or a fabric-wrapped rod. To enhance energy efficiency, you can opt for a solar panel to power the shade. We also offer a 78" long USB charging wire extension.
【Service】: Usually dispatched in 4-5 workdays after size is confirmed. The remote is basically programmed before shipment. If any damage or failure of motors or controls happens in the first 2 years, we provide repair or replacement free of charge. Receiving damage to fabric or components, please take photos, and send them to us within 30 days, we'll work with you for free replacement at a valid time. Warranty Year Extend Service is also available on Customize Page. We recommend you buy our fabric samples when you're not sure if the fabric can fulfill your needs or not.
【Warranty Policy】: We provide a two-year limited warranty and free long-term technical support for the motor and remote control of each blind. To extend the warranty further, please select "Extended Motor Warranty Service" in the customization options.

【After Service】: Mounting accessories, Install & Operation manuals included. Video guide is also available to achieve easier self-installation. 
【Return Policy】: if you buy one of our smart blinds, we can fully refund the sample money to your account. Please contact us for a refund of the fabric samples if you place an order for Yoolax blind.
【Shipping Policy】: unless stated otherwise on our site, you may expect to receive your order within approximately 6-15 business days, depends on product type and shipping service you choose. If you choose the "expedited" shipping service, the delivery time will be reduced by 1-2 days.
| | | |
| --- | --- | --- |
| Collections | Handing Time | Delivery Time |
| Fabric Swatches | 2-3 | 5-7 |
| Roller Shades | 3-5 | 5-7 |
| Shangri-La Shades | 3-5 | 5-7 |
| Cellular Shades | 5-7 | 5-7 |
| Roman Shades | 3-5 | 5-7 |
| Zebra Blinds | 3-5 | 5-7 |
| Panel Track Blinds | 5-7 | 5-7 |
| Vertical Blinds | 5-7 | 5-7 |
| Curtain | 7-9 | 5-7 |
| Accessories | 2-3 | 5-7 |
*Actual transit time may vary by location.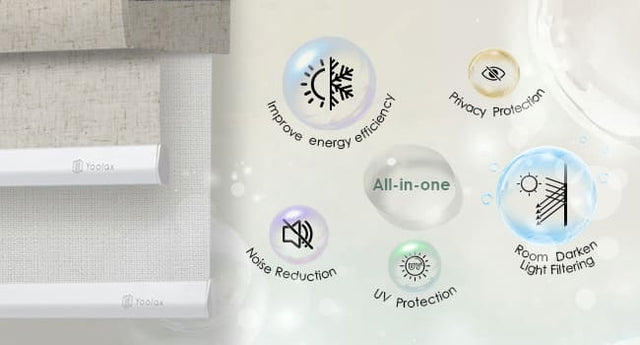 Get ready to have your mind blown as we bring you the ultimate convenience of combining multiple functions into a single unit.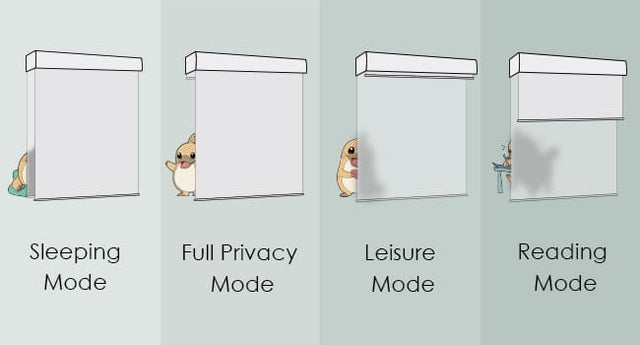 Sleeping Mode: Close both layers and gain better noise reduction. Full Privacy Mode: Close 100% blackout layer and enjoy privacy. Leisure Mode: Close lightfilter layer and let your room bath in gentle light. Reading Mode: Close lightfilter layer to the full blackout layer to 50%. Enjoy reading time.