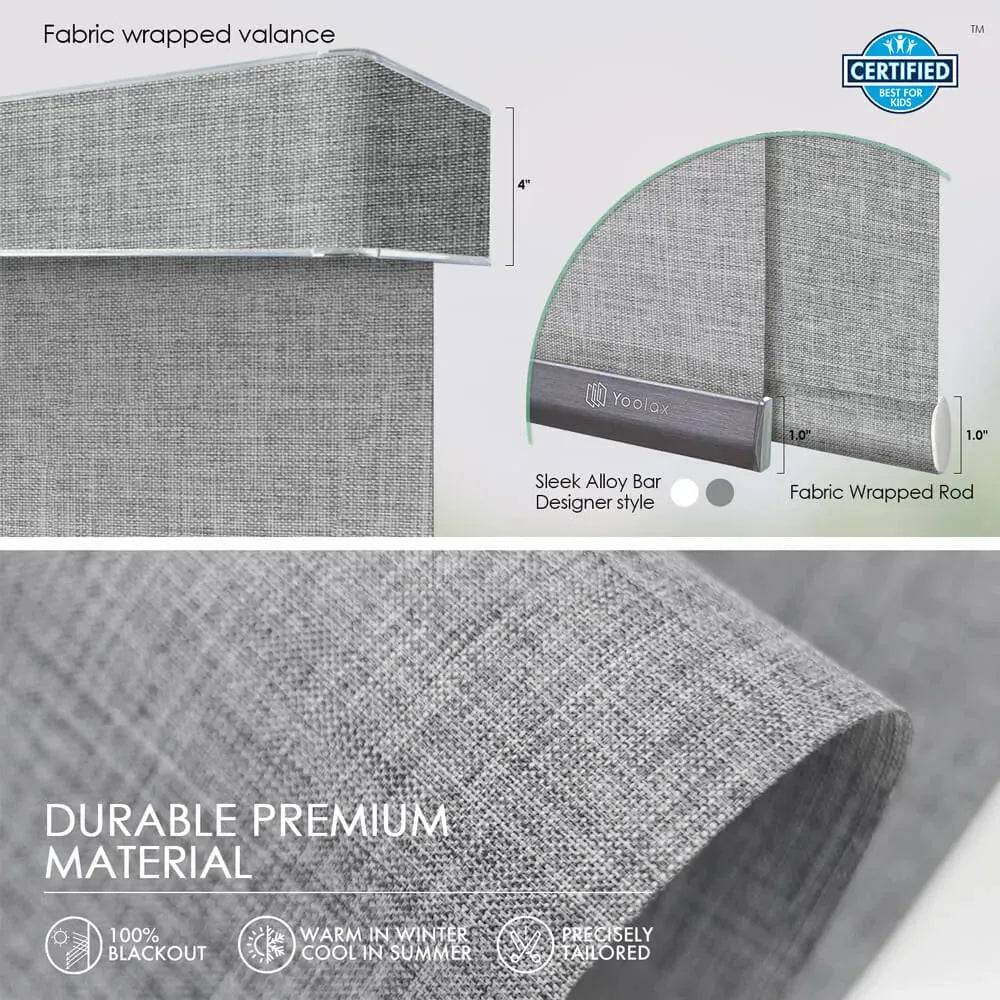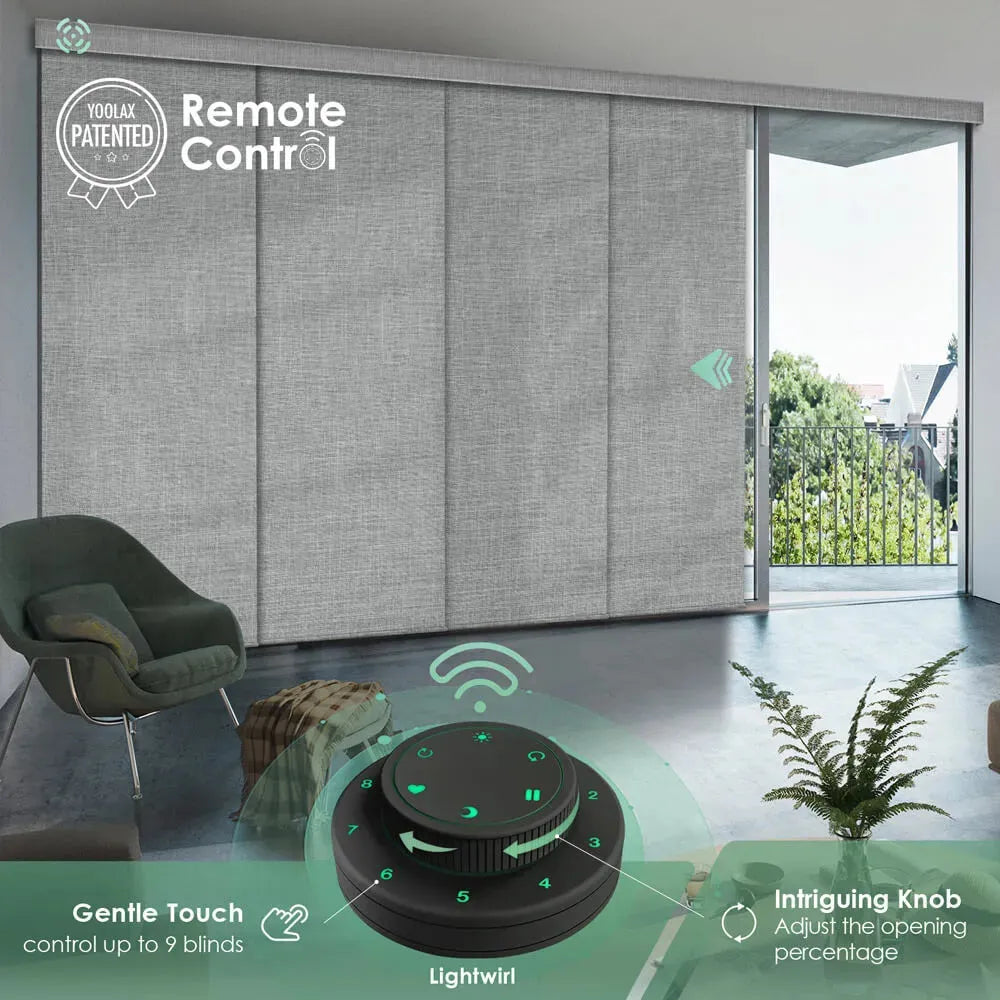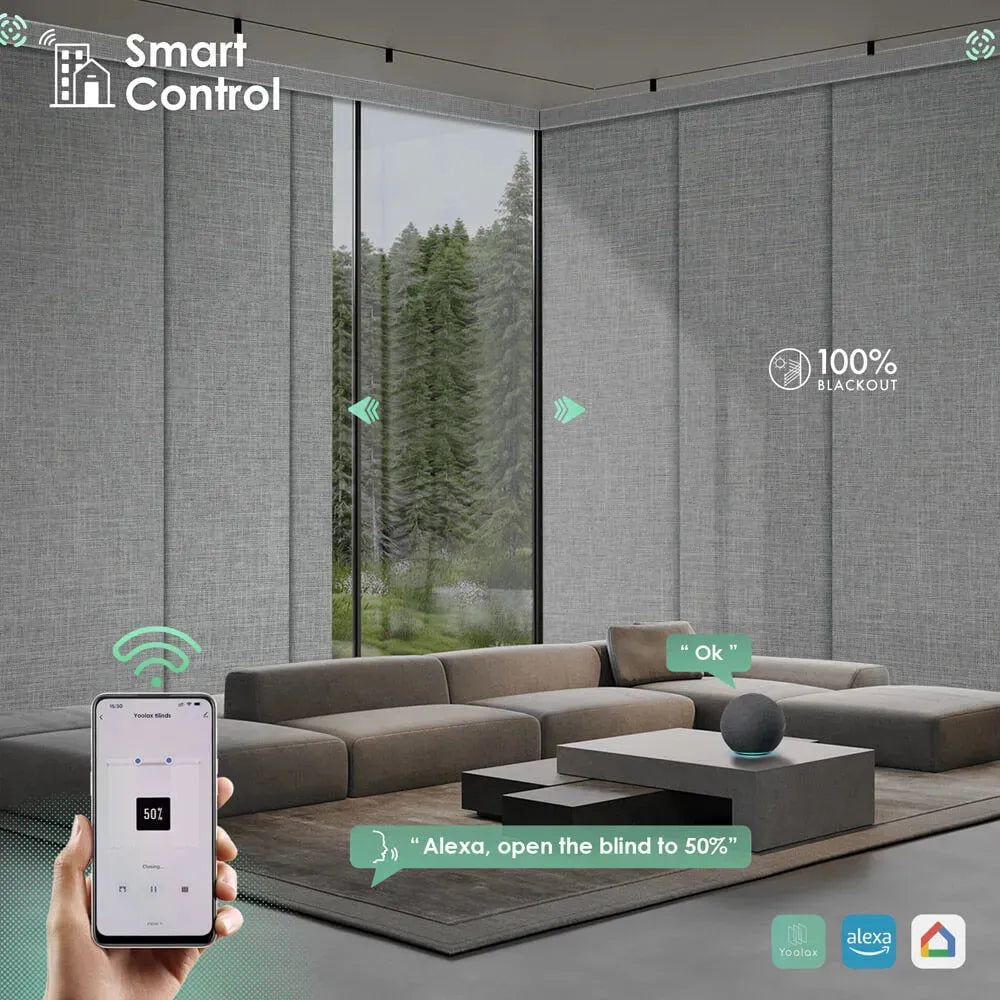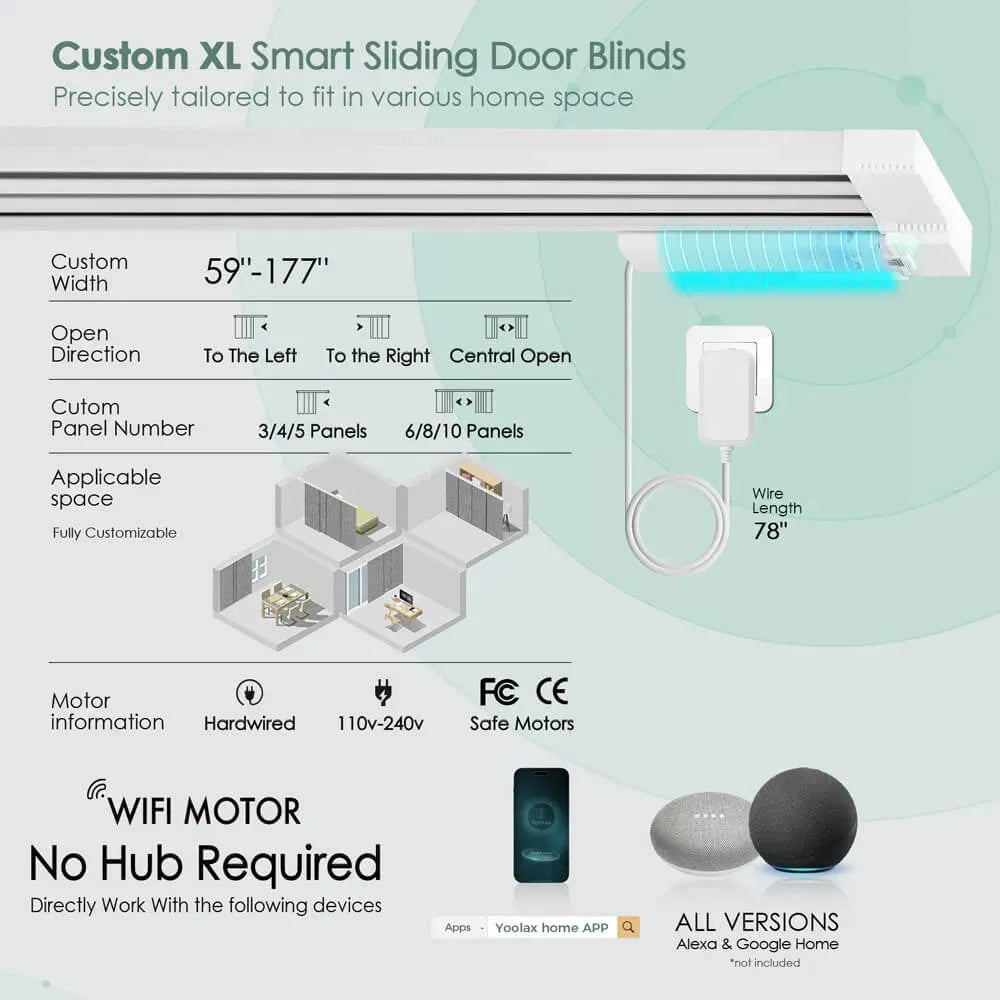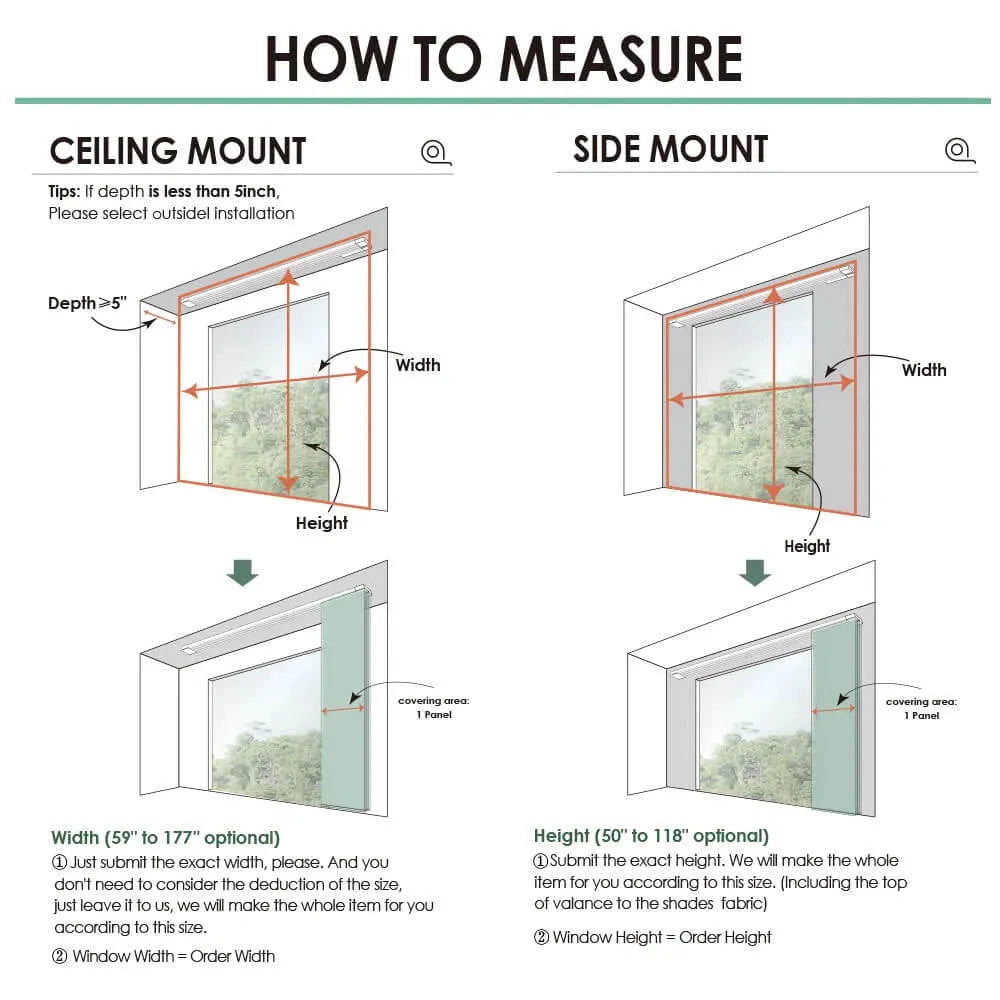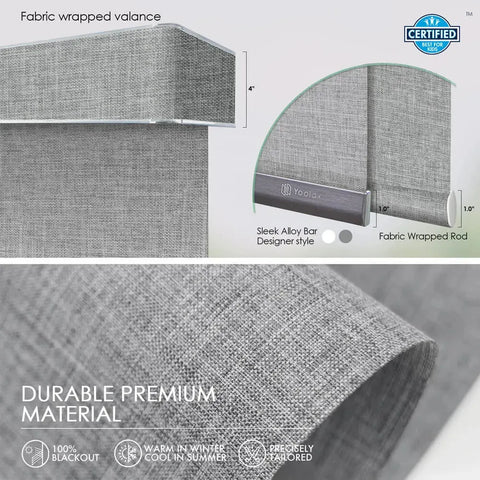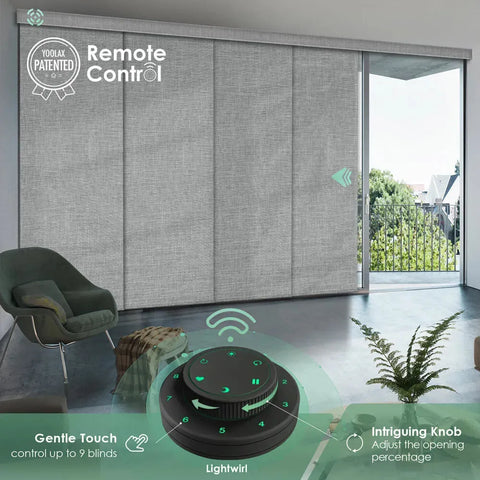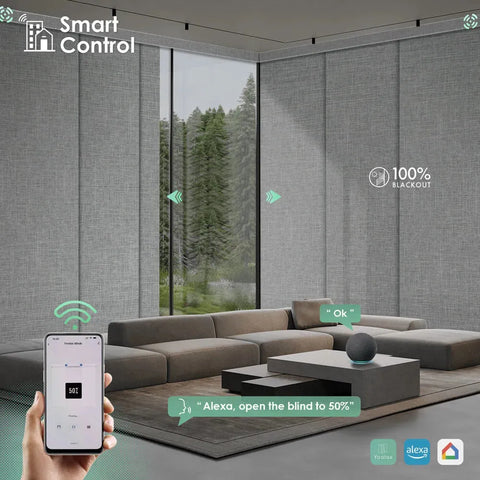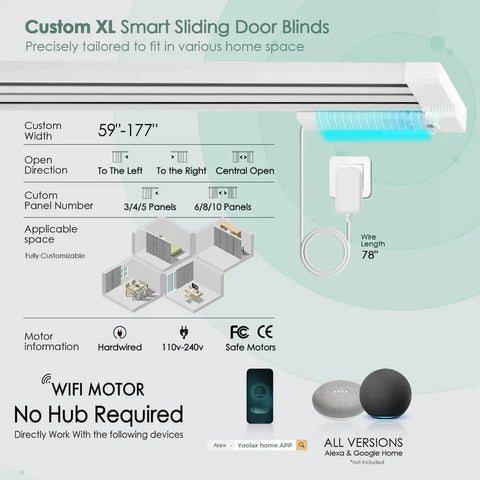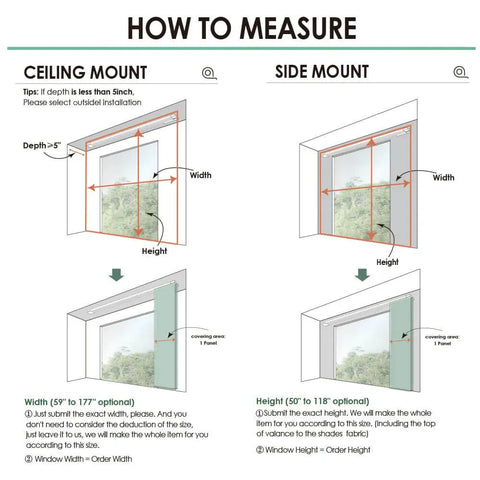 Yoolax Custom XL Smart Sliding Door Blinds
Free Shipping
Free standard shipping for all shades
Delivery expected within 12 working days
2 Years Warranty
Get a 2-year warranty on motors and controls for all shades
Extendable to lifetime
Customization Services
Provide complete personalization and size customization
【MATERIAL】: The Smart Sliding Door Blinds are crafted from durable fabric, tailored to your exact needs. With a variety of blackout effects and patterns available, they can not only protect your furniture from harmful UV rays as a sliding door but also create a private space for you as a room divider.
【SMART WI-FI MOTOR】: Yoolax smart sliding door is driven by a WiFi hardwired Motor, which can directly work with Voice Assistants like Alexa or Google Home and our Yoolax Home App. No Smart Bridge is needed. Smart Home function has never been so easy before. Please notice that the motor must be plugged in all the time.
【MADE TO ORDER】: The product is available in a range of sizes to fit large sliding windows and doors according to your preferences. You can customize the width from 59" to 177" and the height from 50" to 118". You can choose the number of panels you want, but only an even number will allow for an opening in the middle. The panel width is determined by the number of panels and the width of the product. 
【SERVICE】: Usually dispatched in 4-5 workdays after size is confirmed. The remote is basically programmed before shipment. If any damage or failure of motors or controls happens in the first 2 years, we provide repair or replacement free of charge. Receiving damage to fabric or components, please take photos, and send them to us within 30 days, we'll work with you for free replacement at a valid time. Warranty Year Extend Service is also available on Customize Page. 
【Warranty Policy】: We provide a two-year limited warranty and free long-term technical support for the motor and remote control of each blind. To extend the warranty further, please select "Extended Motor Warranty Service" in the customization options.

【After Service】: Mounting accessories, Install & Operation manuals included. Video guide is also available to achieve easier self-installation. 
【Return Policy】: if you buy one of our smart blinds, we can fully refund the sample money to your account. Please contact us for a refund of the fabric samples if you place an order for Yoolax blind.
【Shipping Policy】: unless stated otherwise on our site, you may expect to receive your order within approximately 6-15 business days, depends on product type and shipping service you choose. If you choose the "expedited" shipping service, the delivery time will be reduced by 1-2 days.
| | | |
| --- | --- | --- |
| Collections | Handing Time | Delivery Time |
| Fabric Swatches | 2-3 | 5-7 |
| Roller Shades | 3-5 | 5-7 |
| Shangri-La Shades | 3-5 | 5-7 |
| Cellular Shades | 5-7 | 5-7 |
| Roman Shades | 3-5 | 5-7 |
| Zebra Blinds | 3-5 | 5-7 |
| Panel Track Blinds | 5-7 | 5-7 |
| Vertical Blinds | 5-7 | 5-7 |
| Curtain | 7-9 | 5-7 |
| Accessories | 2-3 | 5-7 |
*Actual transit time may vary by location.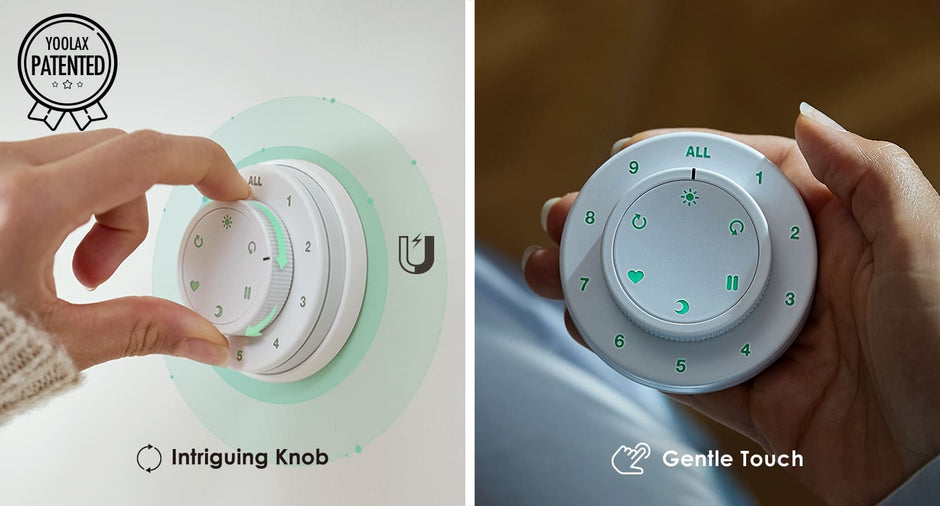 With the gentle touch of buttons, you can control up to 9 shades/blinds separately or together and set up your favorite stopping point. Through rotating the knob you can adjust the opening degree of the blinds.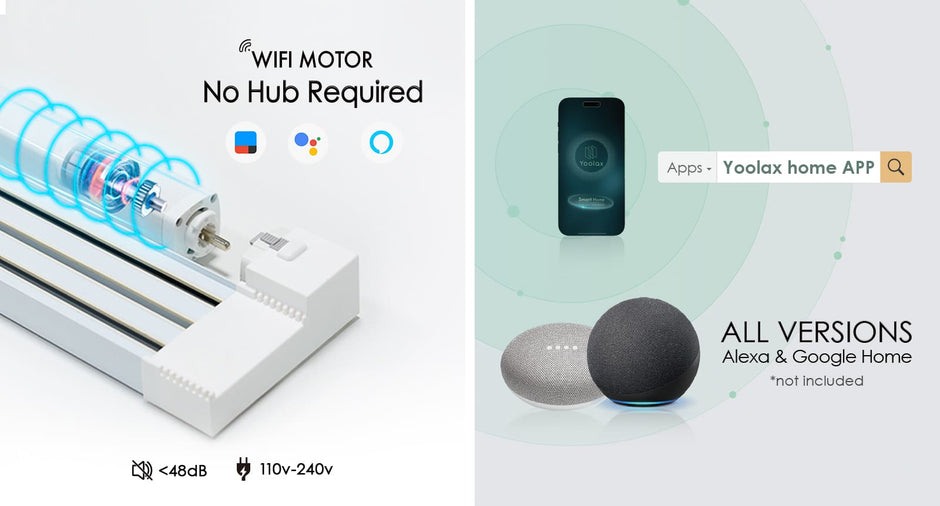 Yoolax smart Wi-Fi motors can be connected to with Alexa or Google home directly. No smart hub is required.
Yoolax smart sliding door blinds offer a versatile shading solution that can be installed in a variety of scenarios, including large windows, sliding glass doors, and even as room dividers or closet doors. Their multi-functional design makes them a convenient choice for those seeking both style and practicality.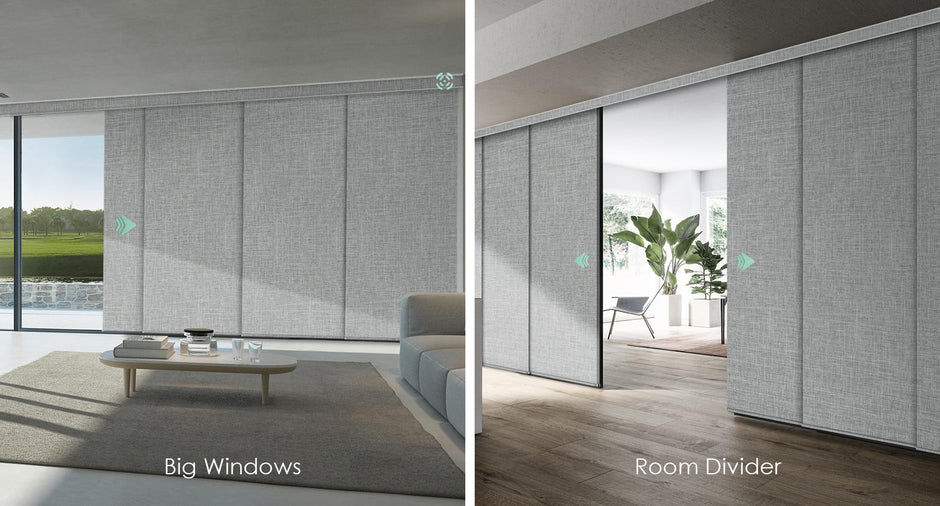 Yoolax smart sliding door blinds offer a versatile shading solution that can be installed in a variety of scenarios, including large windows, sliding glass doors, and even as room dividers or closet doors. Their multi-functional design makes them a convenient choice for those seeking both style and practicality.
Great product. Horrible directions
The good and the bad. The product installation instructions are translated from very bad Chinese but this shouldn't deter you. If you have an inkling of tech skills, it won't be an issue. Follow your gut and most of all, my best advice is when actually getting ready to attach to your wall don't use the supplied tape to mark your drill holes to mount the blinds. Actually find the studs above your sliding glass door and mount screws into the studs. It's 100% more secure than the drywall anchors supplied. Find your own #8 2 1/2" drywall screws also. You'll thank me. There are no good videos to look at online to install this particular blind either. That's too bad for a $700 blind. It did hook up rather easy to my home wifi but know that it can only connect to 2.4 g wifi. Connecting to our home automated Amazon Alexa went pretty quick once I figured this out. Finally, if you have no tech skills to install this or don't have anyone handy to do it for you, this is NOT the product for you.
Just Wow!
Product easy to install. Excellent support (for my own idiocy). Connects easily. Extremely Happy.Now just need to set up my routine. So much cleaner and nicer than curtains.
Wish we had made wider to clear all
It's slides so smooth. Perhaps be able to say how much cord we needed. Would not let me send video. Thank you so much for all you help and help when we had problems.
Perfect track panel blinds
Product came with well written installation instruction. Took me about 3 hours to put it up. Very nice blind. Fitted right in to our new condo.
Auto Slinding Blinds
This is amazing sliding blinds powered by a remote and work with alexa, our first time to have this and so happy to have even all my kids, exactly fit to my sliding door, highly recommended to everyone for sliding door in the kithen, looks amazing, and Yoolax team, many thanks to seller and amazon..
Measure carefully! Great packaging, great product.
UPDATE: Still very happy BUT there is an issue. The panels are held in place with velcro strips which are attached to metal sliders with adhesive and (one or two) rivets. One of our panels keeps drooping b/c the velcro strip pulls away from the metal slider. This is a manufacturing issue, and really should be addressed by the company. Today I resorted to super gluing the velcro to the slider. We'll see how that works.ORIGINAL POST:After a pretty long wait (custom product), our Yoolax vertical 4-panel blinds arrived this week. I was a little nervous to spend that kind of money on blinds, but the quality, fit, packaging are all top shelf. Packaging is GREAT! and included 4 nice long pieces of painted steel angle (with holes) to reinforce the box corners. These will come in handy for future projects! Package also includes high quality stainless screws, washers, plastic anchors, nuts & bolts for attaching pieces to mounting brackets. My only complaint is that the plastic clips for the valence weren't screwed down tight and I didn't notice that until the valence was mounted, resulting in some sag. I managed to break one of the clips removing the valance bar to tighten the clips. Remote control works great, motor is very quiet. Smart phone app and Alexa link work great and installed without a problem. Fabric looks fantastic and is semi-sheer. So far very happy!
They are much better than most, and come with valence.
I like the product very much, the quality is very good they don't let light through, and also remote control and the app is a great feature, and not hard to setup. There costumer service is very nice and quick to respond. I will order this again for another area in my house, they are much chipper than other high end brands, and work just as well
Great Product / Excellent Customer Service
Great product easy to install and OUTSTANDING Customer service.
Aesthetic blinds
Product came with instructions that weren't the easiest to understand. The company has some YouTube videos to help with installation, but they were also not the best quality videos or instructions. The customer service is aware of my concerns and have been great with feedback and customer satisfaction. With that being said, I will be repurchasing more blinds in the future as they are so efficient and aesthetic!!