The office renovation of a photographer who loves nature and technology
Ben Mackay is a native of Sydney, Australia with a passion for travel and photography. His adventures have taken him all around the world and more recently with his young family.
After many years of working in marketing with large companies like Red Bull and Coca-Cola, Ben took his passion for travel and photography to a new level and ventured into a full-time creative role. Recently he is doing a setup update for his home office, he chose Yoolax.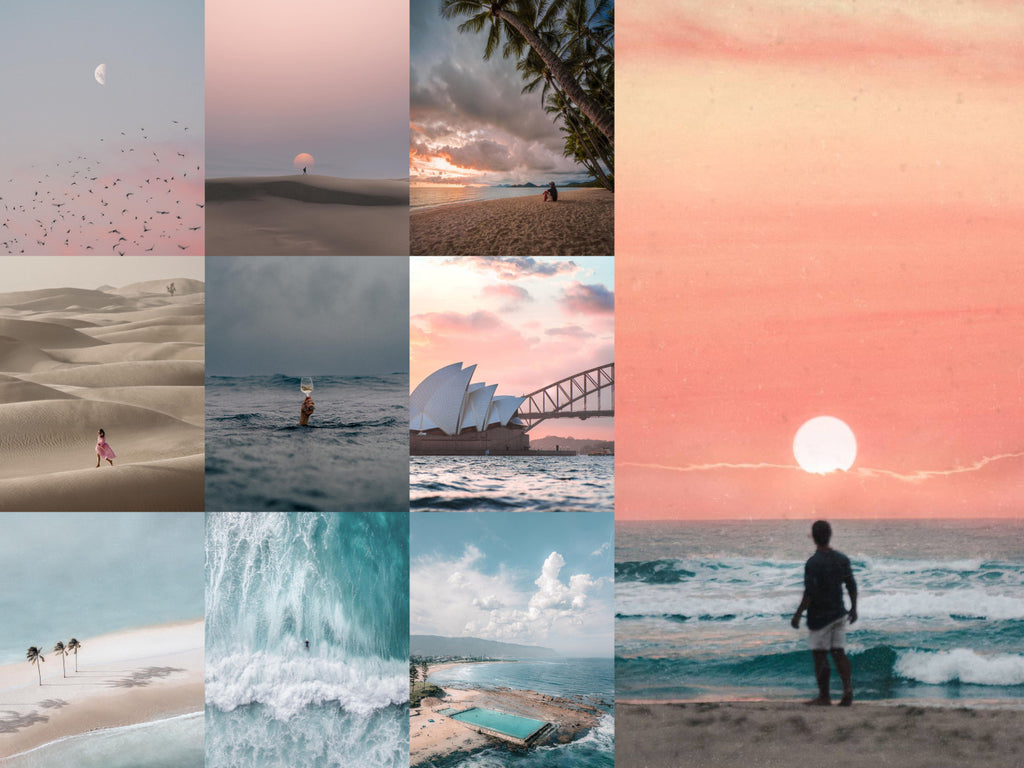 Ben created an office space that combines nature and technology
🖼️He organizes his shoots into artwork frames that are printed on walls around the world, including his own office, letting people enjoy the beach sea-washed natural tones at home. Ben really loves how the art really feels! He thinks it's easily one of the best things you can do to appreciate the art that you do.
🪴There are also a few plants on Ben's desk. He just loves how plants change the space and make an area look so much cozier and homely. Somehow, He'll probably get a few more soon, plants would make the whole space nicely!
🔋The lamp and desk in his office are all intelligent. Well, he'll never stop searching. Another thing that he has in the office is Yoolax's new blind he has on the window. Ben said: Up until now. I went from standard blinds to block-out drapes, to sheer curtains, and I think I've found the right balance. I'm using these zebra-style shades from Yoolax in combination with the sheer curtains.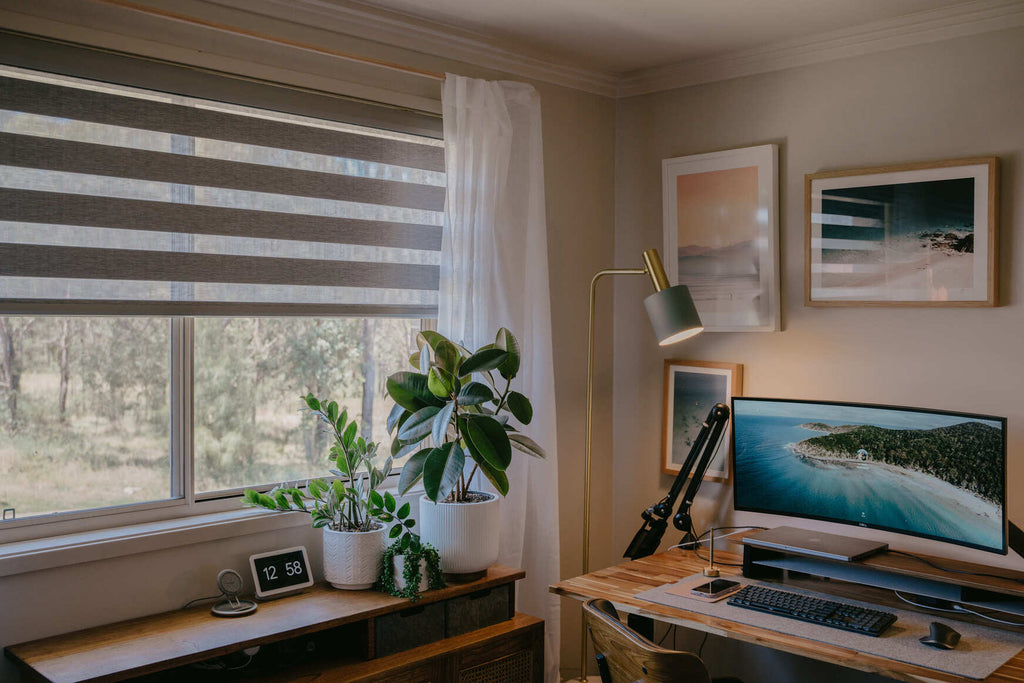 Whenever Ben steps into the office and is ready to start work, he can voice control Alexa to turn on the blinds. How pleasant is that? Of course, you can also plan your working time the day before, and set blinds to open regularly, so that blinds can silently advance your work!
Shade systems for offices can help you minimize disruptive glare and maintain convenient and eye-friendly indoor environments, letting you concentrate on work with peace of mind.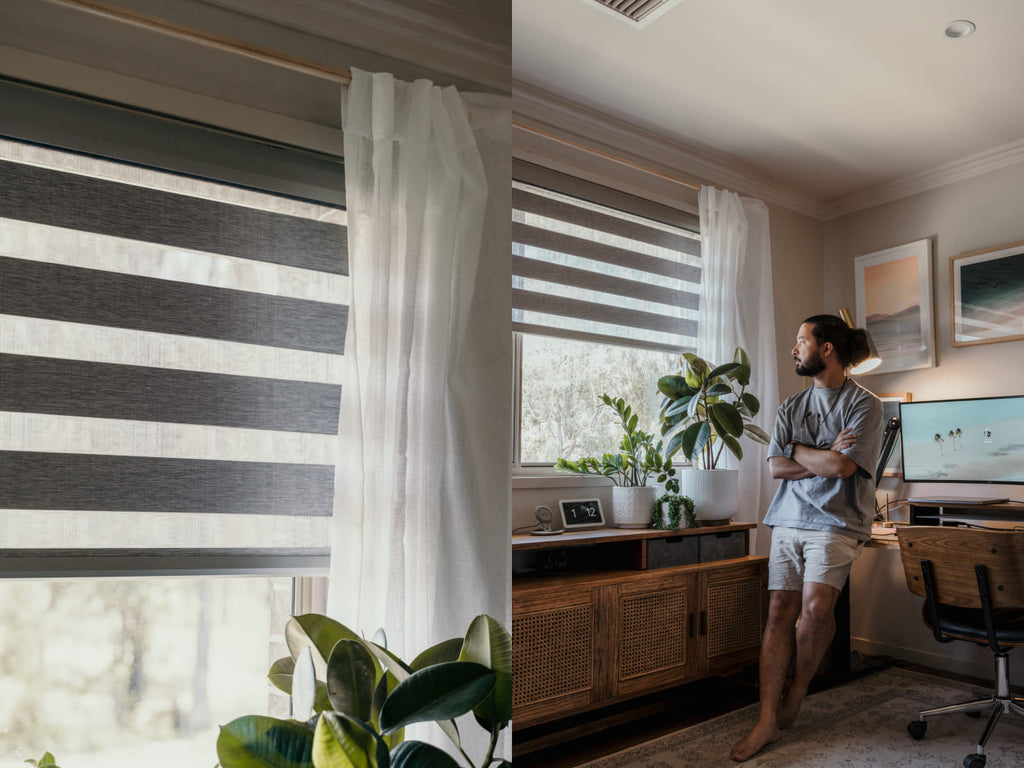 Ben often travels outside for photography, so there will be situations where he is not at home. Yoolax can provide you with solutions for controlling the light of plants.
Natural sunlight is an important part of plant health and is important that you can bring in the right amount of sunlight without burning or heating up the plants too much. Caring for plants requires a lot of time and dedication and being able to automate some of the care such as lighting is a big highlight. And when you are not at home, you can also control the intake of sunlight to plants through our product's remote control function.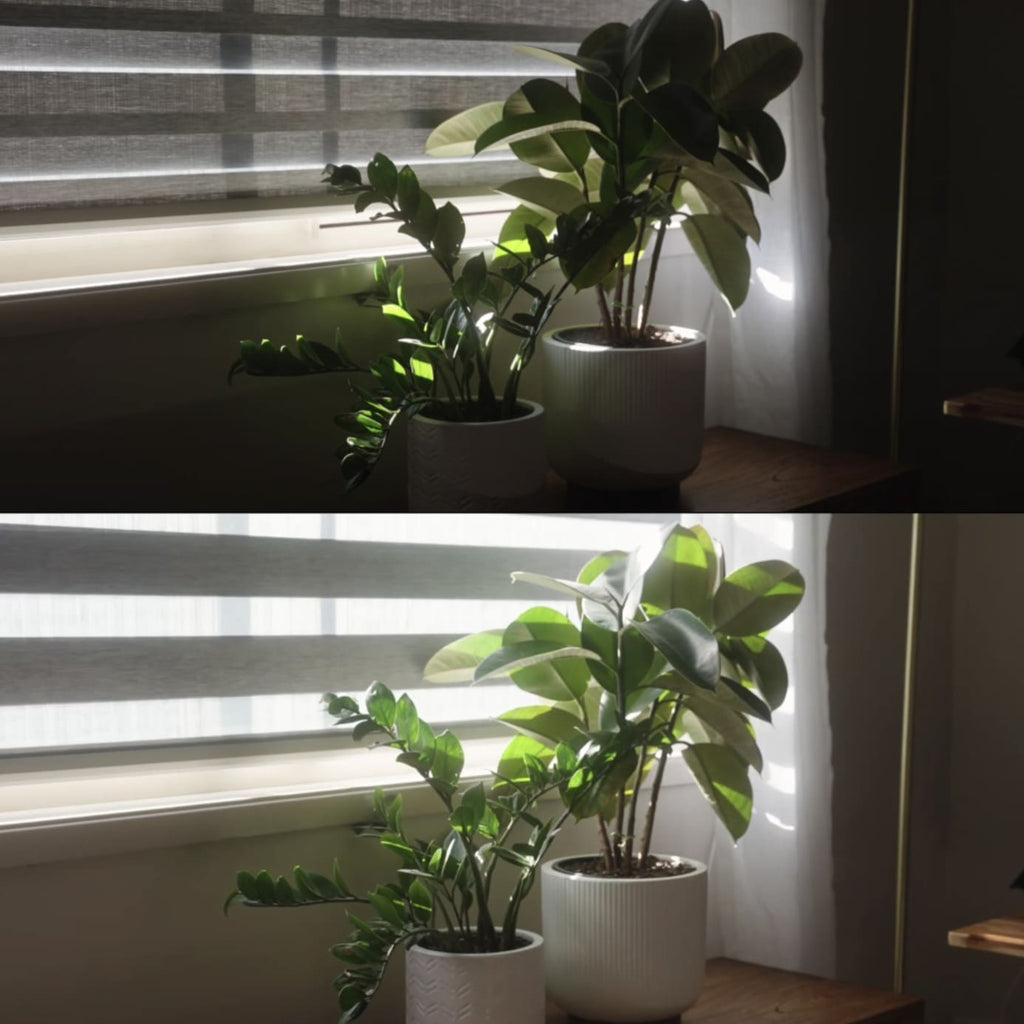 According to energy.gov, "about 30% of a home's heating energy is lost through windows. Insulation from products like blackout shades, and zebra blinds can provide maximum heat-trapping. Whether it's cold or hot outside, the right blinds can prevent the loss of inside air to the outside. This means a lower energy bill and a more comfortable environment inside.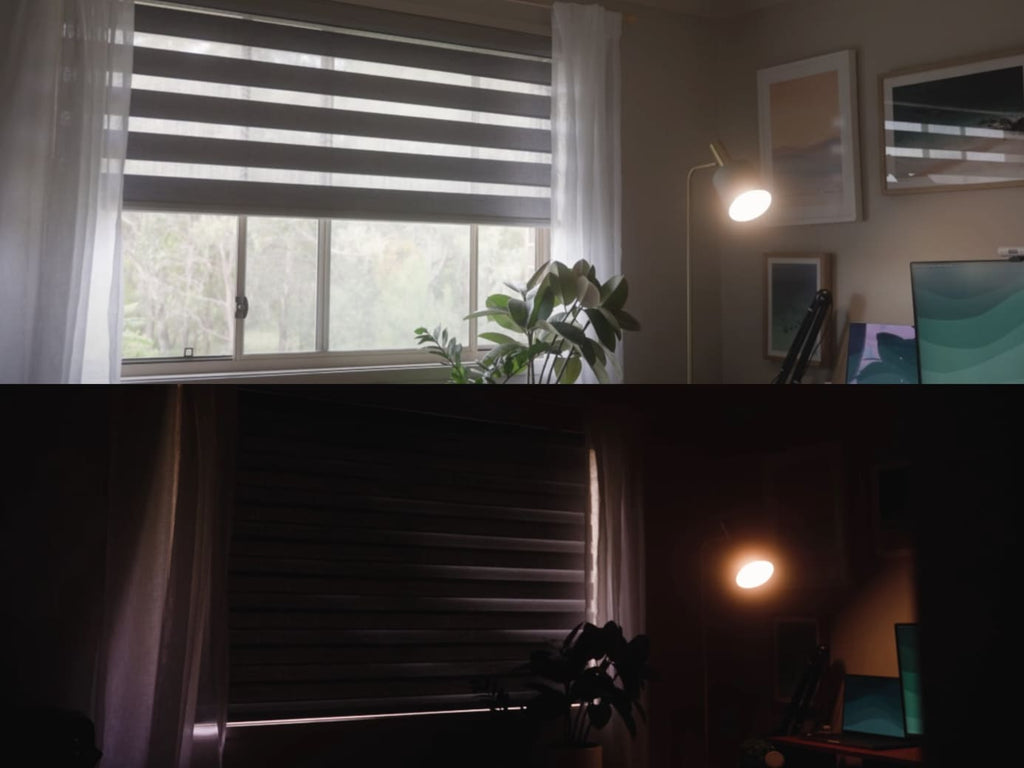 Browse roughly on Instagram
Know more(start watching in five minutes)on Youtube
Q&A
Q: You will feel more or less tired when you return home from your travel photography outside. Yoolax is dedicated to bringing everyone a comfortable and relaxing smart life, do you feel it?
A: I definitely feel my space becoming more relaxed and a place for me to really enjoy doing my work in. The blinds have really added to the feeling I was looking to create in my office.
Q: People and nature are in a symbiotic relationship, you share the nature works you shoot with your followers and turn them into artwork frames for people to enjoy, connecting people with nature, what direction do you usually share with people?
A: I love showing nature to my audience. I think everyone needs to feel peace in their life. If I can help by showing them some of the beautiful places I capture or by giving them some of my own personal tips, then this makes me happy.
Q: Can you tell us what is your view on the relationship between technology, nature and comfortable living? You should often start a conversation around them too!
A: I've always loved technology. I love how it makes things easier and simple. Combining my love for nature and technology is basically how I've organised my home office space. I've always been an advocate of acquiring new technology that makes your life better or if the current things you use aren't good enough but also being smart with your decisions. Living comfortably and enjoying the simplicity of things in life shouldn't have to be expensive, it should hopefully make things better and that's always a wise investment.
Q: Why you love Yoolax?
A: First, because they offer multiple looks. In the one, I can have a solid, almost fully blocked out position, or go with a stripy zebra look, and then basically everything in between.
But also, because, I have a set routine for these things to operate. They open at sunrise to allow some light for my plants, but I've also set them up with a voice command so I can open and shut them just by talking to Google too.
Second, they come custom-made to the right size. All you need to do is just enter the size of your window into Amazon, and then they'll just look after you.
Thirdly, they also have a remote you can use anywhere.
This window shape, for me, is one of my favorite things in the office. Now I feel I am in this super fancy, functional hotel, but without the costs of what it would usually be to have these things inst
I've stayed in two ridiculously fancy hotel rooms in the past which have had something similar, and those vibes immediately returned to me as soon as I started playing with these things.