Yoo Relaxing time in 2022
In 2022, Yoolax and its customers have created many wonderful memories. Yoolax has been committed to helping consumers create relaxing spaces and share relaxing time.
In 2022,Yoolax has updated wooden blinds, day and night shades, sliding panels and outdoor shades, bringing users a richer home experience.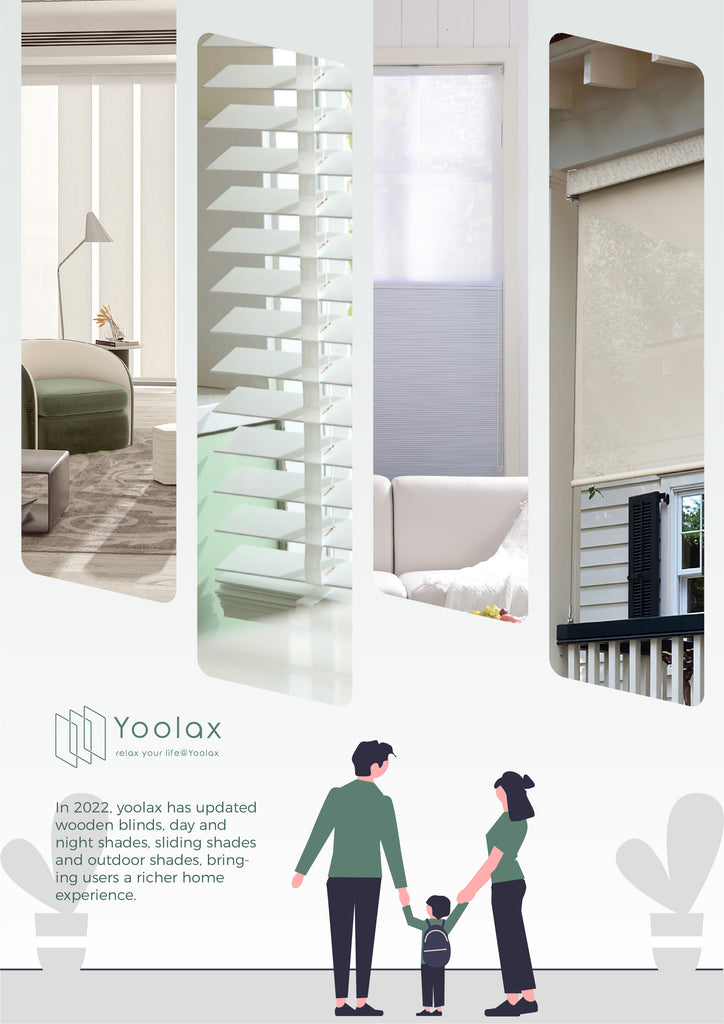 In 2022, Yoolax and our consumers have created many relaxing and beautiful memories, happiness is in the simplest life.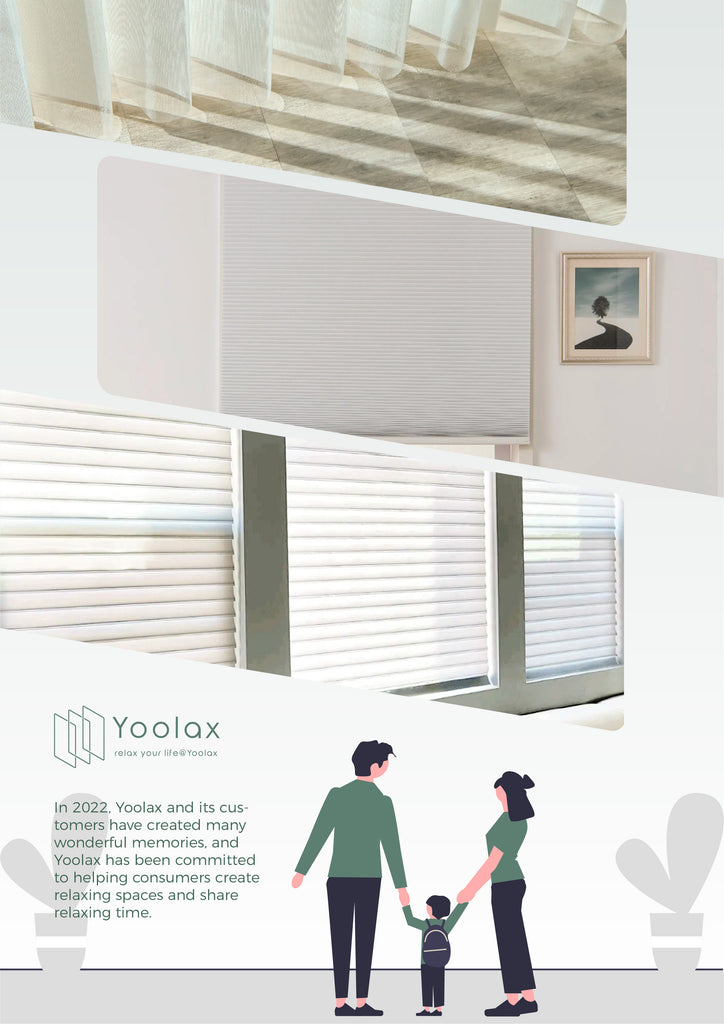 Hot sales TOP3 of 2022
In 2022, Yoolax brought more home decorating experience to consumers by introducing different styles of window decorations, allowing them to experience a variety of relaxing living spaces in different styles, among which zebra shades, roller shades and cellular shades became the first choice of users.
Zebra Shades
A modern aesthetic. Easily adjust between bright-light filtering and dim-blackout with this modern and stylish double layer zebra shades.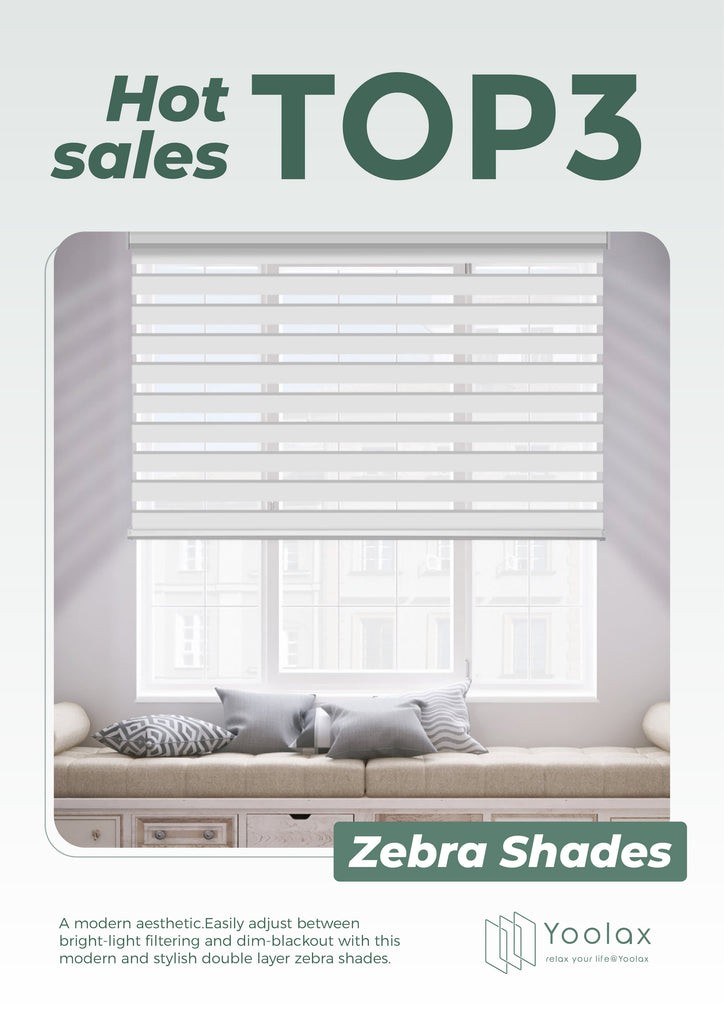 Roller Shades
Simplicity is elegance. 100% Blackout triple weaved fabric. Thermal insulating inner layer. The most privacy protection and energy saving.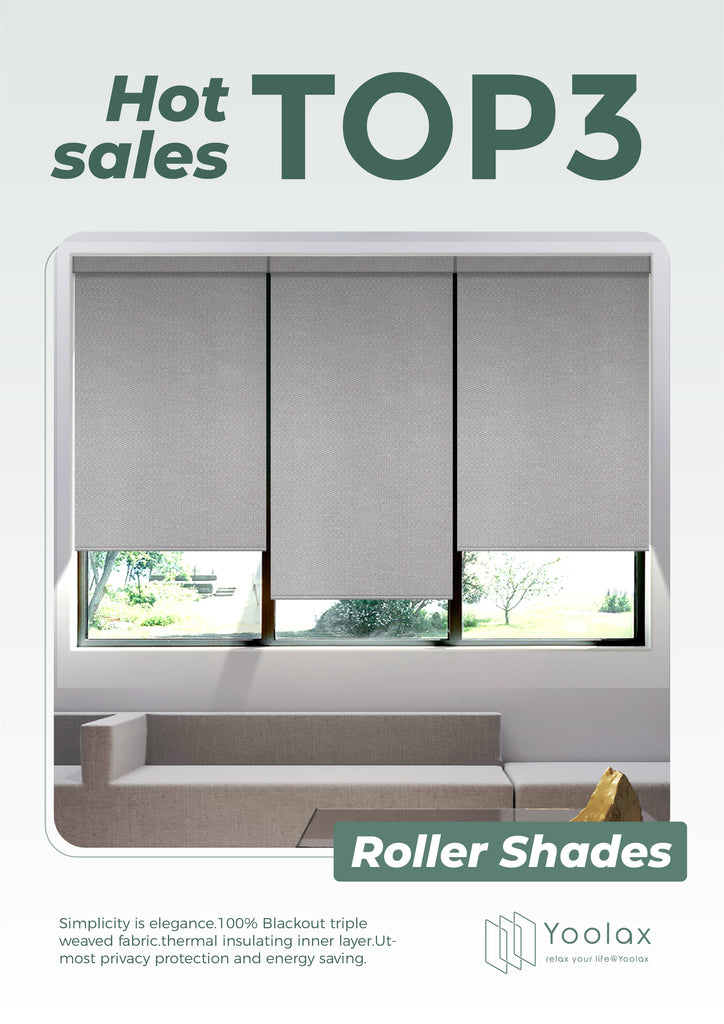 Cellular Shades
Constructed with honeycomb-shaped cells store air to keep room temperature. Noise reduction and sace on air conditioning costs.
The best relaxing feeling
Yoolax insists on providing the best fabrics for consumers, using unique materials and colors to convey the concept of a more advanced and comfortable life.
Linen Beige
Linen Beige simplicity, with a sense of originality, adapted to a variety of home scenes.
Greyish White
Greyish White is stylish and elegant, with a unique texture that creates a more relaxed and comfortable space.
Half Shading White
Half Shading White has a hazy, translucent feel, giving people a sense of holy elegance.
Relax more in2023
As an explorer in pursuit of a higher quality of life, Yoolax aims to help users achieve a better home life and create a better relax&smart space in 2023.
Honeycomb shades and outdoor shades will be more popular in 2023. Honeycomb shades fit the trend for the ultimate in eco-friendly and technical fabric construction. Moreover, with the popularity of home yards, outdoor shades will also become a new trend.
Celluar Shades
Constructed with honeycomb-shaped cells store air to keep room temperature. Noise reduction and sace on air conditioning costs.
Outdoor Shades
Solar material blocks is the most harmful ultraviolet rays for you, ensure your view of the scenery.
Matter protocol
In 2023, Yoolax will update the existing system with a new upgrade to MATTER. So now let's understand what matter is.
Matte, as one of the standard protocols of LAN, is more universal than Wifi, Bluetooth, etc. Yoolax will carry out matter protocol update, which solves the interconnection between different APPs, different categories of devices, and devices with different protocols. Matter makes the operation of smart home devices more uniform and convenient under the premise of the same LAN.